Capabilities

Beyond Photonics offers a broad array of technology and system development services.
Our mission is to provide commercial and government customers with innovative and cost-effective solutions to difficult remote sensing challenges, from concept to demonstrated product prototypes.
Our technical staff has extensive experience in a wide range of business settings—from national laboratories to high-tech startups to big aerospace.  Our technical talents are brought to bear to quickly and cost-effectively achieve innovative solutions to your hardest remote measurement problems.  We provide an unusually broad array of services and capabilities, including:
Laser modeling, design, and development

Lidar measurement phenomenology and performance modeling

Advanced lidar system design and development for specific applications

Development of advanced lidar signal processing techniques and algorithms
Please contact us for design and development of lasers or lidar systems for these or other applications.
Laser Modeling & Development
Solid-state, fiber, and semiconductor lasers are all exploited in laser remote sensing applications.  Our capabilities in infrared laser technology are unique in that optimized laser sources can be initially conceived specific to the lidar application, predictively modeled and optimized in performance prior to detailed design, and fully developed to the prototype stage and beyond.  We have extensive experience in designing for harsh operating environments and applications with strict limits on the size, weight, and power of the pulsed and continuous-wave lasers required for success in the field.  If required for the measurement application, we have extensive experience in design and development of single frequency continuous wave and pulsed lasers, and in the frequency stabilization of those lasers.
Lidar Phenomenology & Modeling
Beyond Photonics has extensive experience in highly specialized lidar phenomenology and performance modeling.  We have performed extensive studies of numerous civilian and military lidar measurement problems that help identify the overall optimum approach to the remote-sensing problem at hand and form the necessary foundation for more detailed lidar instrument design and development.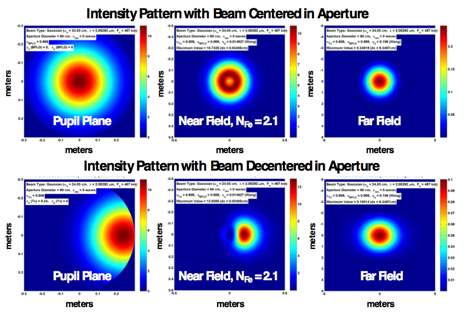 Advanced Lidar System Development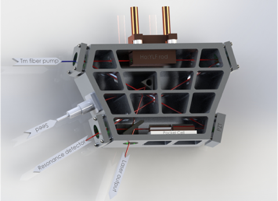 Beyond Photonics has all the in-house expertise needed to take full lidar system (the lasers, lidar optics and opto-mechanics, and advanced lidar signal processing) development to the next stage for an array of demanding operating environments and applications.  Our comprehensive knowledge of all aspects of the technology assure that an instrument will result in the end with the necessary operating characteristics to assure success in the field, whether ground-based, airborne, or even space-based applications.
Advanced Algorithms & Signal Processing
Lidar technologies are nothing if missing the necessary analog and digital electronics and software necessary to extract the most useful information possible from the measurement process, whether it's measuring winds accurately, identifying airborne chemical or biological hazards, or tracking fast-moving hard targets from the ground or air.  We have many years of experience in the development of highly specialized lidar signal processing hardware and software, and in the conceptualizing and detailed construction and optimization of unique new signal processing algorithms that can lower the overall cost, size, weight, and electrical power required in any given application, and assure absolute maximum performance.